Note: These are my opinions and views on this game, I am aware that this is an open beta and that this game is still incomplete. I do not mean to disrespect or hate on this game as it still has a long way to go to being finished, so if your easily offended or harbor some nerd rage about this topic feel free to leave a comment at the bottom.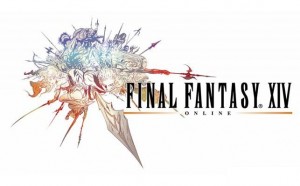 Over the past few days I have been playing Final Fantasy 14 to simply find out if this is going to be my next big time sink. Initially I was excited and I could not wait to play this new installment, boy was I in for a letdown. This game had so much potential but just does not deliver to the hype its pumping out.  Just getting into the open beta has been half the battle and things have been a mess all over.
The Lack of content, crashes, primitive interface, clunky game play, not enough mobs, not enough quests, poor map, translation errors, poor chat system, poor macro system, lack of skills, lack of itemsvendors, and lack of support. For example when you hit the help button nothing happens, when you alt tab the game crashes randomly making it hard to look things up.
This game just does not seem complete, I almost wish that they would take this game out of beta and delay the launch a few more months just to iron out the bugs and inject some more content. Is it worth the $70+ monthly fee, to me that answer is currently no. But I wanted this game to be good so much, I had a lot of hope coming in but those feelings have since been extinguished and replaced by disappointment. I'm not saying this game is the worst I've ever played but damn it's trying hard. Don't get me wrong this game looks and sounds Amazing, and is vastly ahead of anything else on the market in terms of graphics in MMOS but this simply is just not enough to sway me away from saying that overall my experience has been poor.
Beta key mess!
(deep breath) sigh……… Ok it took me 6 hours of spamming an unlisted Square Enix beta page to get a key, The email link sent out was not functional the entire night and was found to be false, but a link listed on several forums around the net seemed to work. That was just one of the many problems that came up during the awkward and painful night for many fans seeking an open beta key. This was one of the worst handled opening beta rollout I have ever seen.
To get a key you must spam a page that says "There are no more keys at this time." And if you continue to spam this page you will get a key……ya about that……and it worked, I got a key! This is stupid I'm sorry but I think sending out codes via email weeks before the open beta would take place would have been a better idea.
Here is how I got a key: 10 steps
Step one – Go to unlisted page found on un-official forums and open the link found like 50 times
Step two – Spam your username and password for at least 6 hours seems to be random on time
Step three – Ignore all signs of maintenance if prompted use F5 then enter your info and hit Enter
Step four – Keep spamming! Till you get a success page!
Step Five – Enter your info agree to the paper work and confirm.
Step Six – Wait for email containing code *takes about 10 mins
Step Seven – Take code in email and login to your master Square Enix account from here go to services and add Final Fantasy 14, when prompted for code put in your beta code.
Step Eight – Download the Client which if you did ahead of time you should be good to go
Step Nine – Patch and adjust your settings in the Config.exe found in the Final fantasy directory on your local hard drive aka where you done the install c:program filesSquare EnixFinal fantasy 14 ß here*
Step Ten – Login and Play!
My guess is that Square did not foresee the thousands of requests all at once and there servers just were not enough to handle the load. Square commented saying that "There is was an error in settings and this led to various problems on our registration system."
Downloader pain
The game installer works fine it's the downloader that fails 90% of the time. In an age of ISP's blocking Bit torrent traffic this idea of an all Bit torrent distribution model is unwise and unfair to consumers. There are so many problems with doing mass downloads and patches via this client it's no wonder people are finding other ways to get the game and its patches. Many users are having problems with Firewalls, routers, ISP's, local software, anti-virus software and local settings that affect the downloader's ability to gain access to other seeds and thus download the game. Another issue found is that the game runs with a funky Low priority cpu usage setting which causes random crashes on slower machines. ATI users are reporting random crashes when running in various modes, the most common is DX compatible device not found on system.
Character Creation
I rather enjoyed the character creation screen but It would really help if there was more information about it and how to build your character in there. It was very confusing at points and flushing out the pros and cons of many of the settings was very difficult. But overall fun and bug free with the exception of the Lobbies which kept going when flooded by players.
Interface issues
It's the same interface from FF11….. just saying it looks like you phoned this one in…
Clunky, slow and counter intuitive the interface crawls around like a slug on a salt covered sidewalk. It is ugly, pixel ridden poor photo shopped and lacking color. The fact that you have to click on the icons then surf a menu then dig deeper and deeper and deeper to get to something useful is frustrating and time consuming. Poor labeling and poor layout are in plain view and need to be desperately fixed. It is actually hard to equip and un-equip items and weapons, even more of pain to check the stats on those items say to compare them. Both Aion and World of warcraft are miles ahead in interface, learn Square LEARN!
Gameplay or lack there of
Slow and lacking some sort of feedback that better engages the player. Fishing and mining were more enjoyable than combat overall and that's because you have to pay attention. The combat is slow clunky and very poor overall. I found myself spending 5 minutes just finding a mob to kill due to lack of mobs. And when I found a mob I could engage I had to guess if I could take that mob by myself well turns out that most mobs by starting towns are bad asses that 3 shot you as a tank, great thing they did not implement some sort of difficulty gauge. If I knew I could kill that mob I fought it, by spamming the "1" key that's it, no defending, no thinking, no positioning just press 1. Its dry and you can get a group to press 1 with but that means messing with that horrible interface. Basically your first day you will be learning dying and getting lost, your second day will be doing 1 quest aka kill 3 things then nothing after that. I hope there is more to do in the retail release.
Lost and still not found
The map is so bad, it's the worst map I've used in an online game ever, I'd rather have a paper map than use that garbage. All I can say is look at World of Warcrafts maps and cry because Final fantasy 14's maps are horrid.
Music to my ears
The tunes and sound effects in this game are top notch, I could listen to this MMOs music all day unlike the sound track in Aion or WoW which get dry very quickly. Not much else to say here, you won't be disappointed this games soundtrack.
Eye candy
This game is pretty; this game looks years ahead of Aion and Decades ahead of WoW. Once you see it you can't un-see it, but if you have old hardware you're going to feel the lag. I just love the visuals and I really wish they would fix the other things I don't like, cause if they did I know what I would be spending my free time doing.
Overall
This game is still new and has a long road ahead of it, and I hope they fix it, cause I want to love it but just can't look past the clunk and junk. This game is fun if you can look past it's issues but if you can't just don't drop the money on the pre-order quite yet and wait to see what happens to the game when the PS3 version drops in like 4 months.