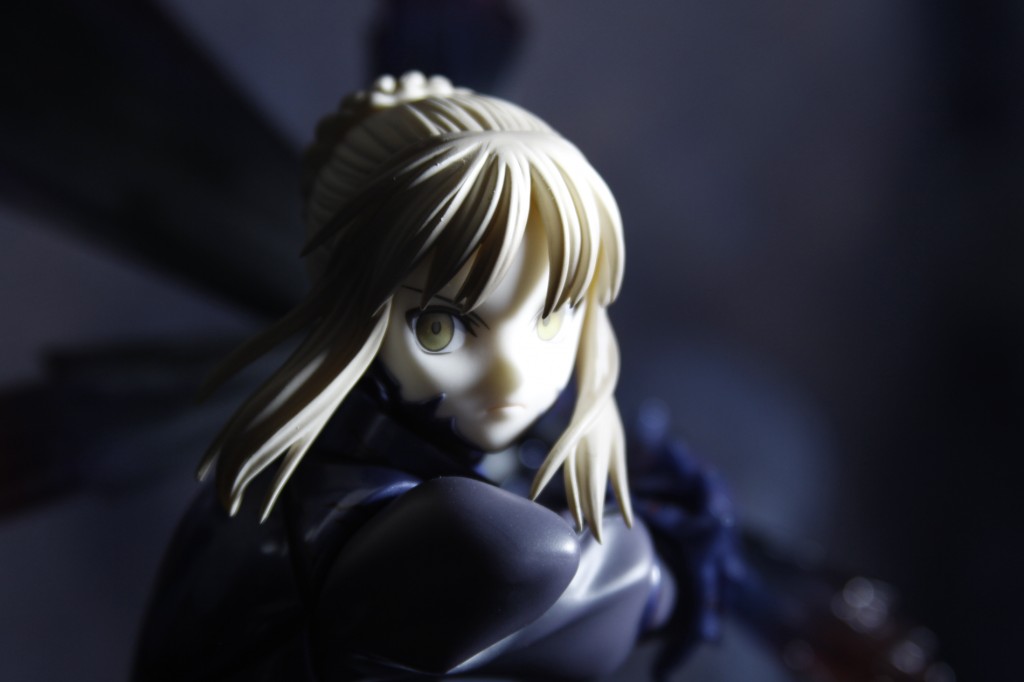 Manufacture: Good Smile Company
Scale: 1/7th
Run: First production run
Cost: $140-200
Character: Saber (Dark Form)
Show: Fate Stay\Night
Sculpted by: Hiroshi Sakurazensen
This week we take a walk on the Dark side, the Dark side of Saber of the Fate Stay\Night series. This figure is impressive and if I'm honest a bit frightening. When I went to shoot the photos for this article I shot with an extra light source initially, but after reviewing the first set I decided to do another shoot this time in the dark with a controlled light source and various bounce flash sources. But enough about me and my camera let's talk about this Figure.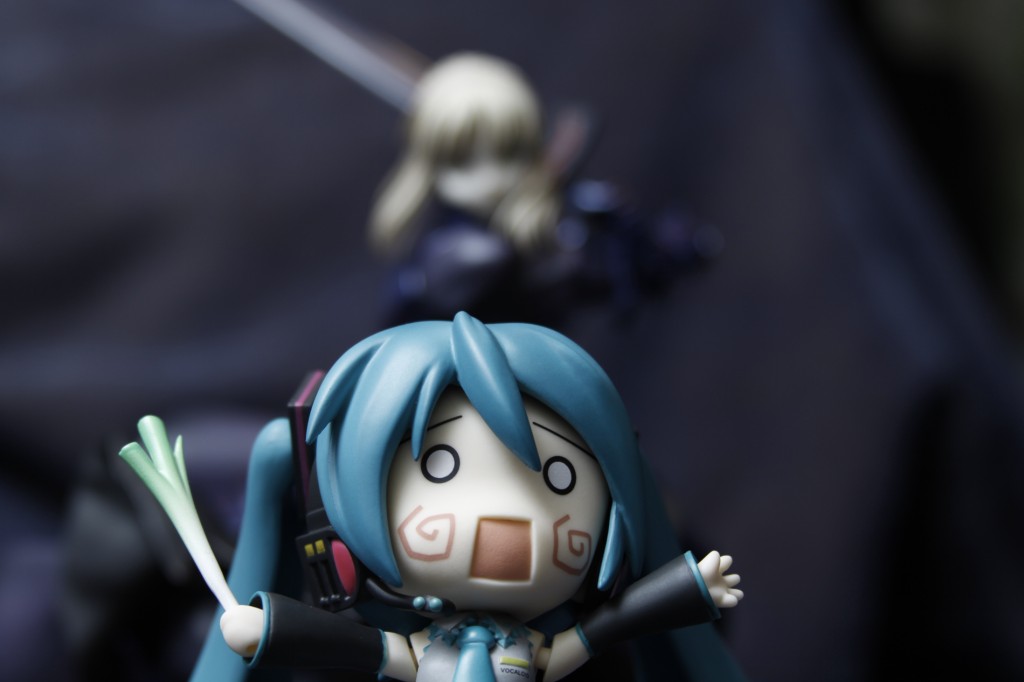 This Saber loves the shadows, her expression screams "I'm going to kill you!" in a delicate way and her stance with her sword ready to strike generate a great and terrifying aura. Blood rising out of the base like geysers, swelling upward in a violent gruesome gurgle. Her anger and power are on full display.
This figure has amazing detail, the armor and weapons are top notch and the dress is spot on. The face and neck are done well and the hair is accurate. The base is gory and made of a thick plastic, it works ok, but it's a bit flimsy when she is equipped with here large sword. Bringing me to my next point and that is this figure comes with two swords and a mask for Saber's face. These extra parts are a nice offering and help this figure fit into most people's display cases, that said She fits inside My Cases with her large sword just fine.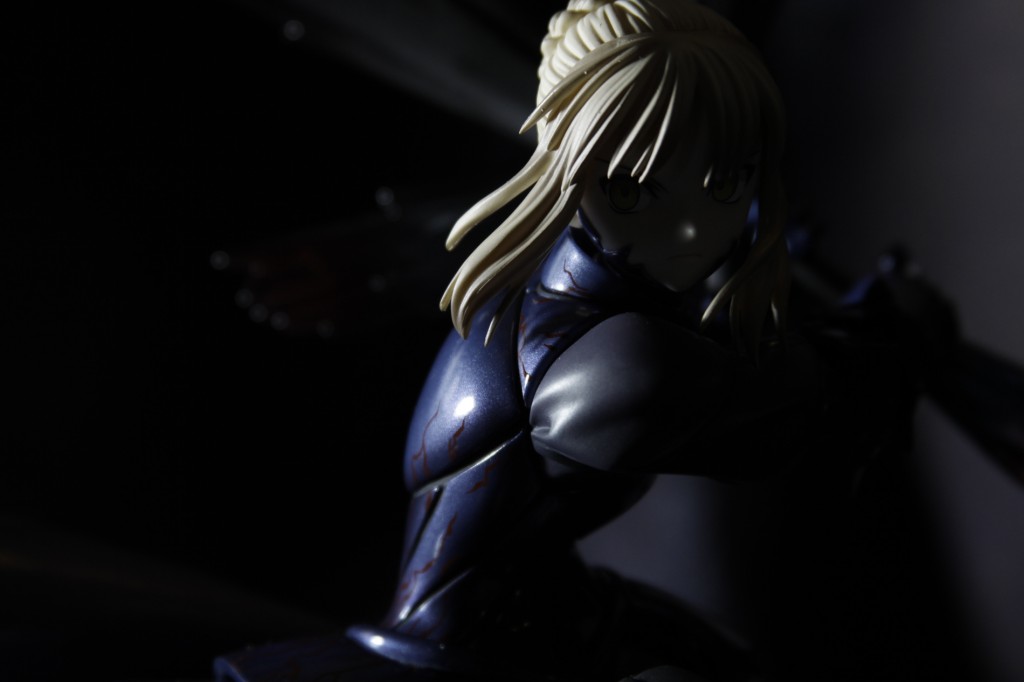 Both the Dark Excalibur and its attacking form are exceptionally cool and accurate to drawings. The Attack version is slightly transparent; we took a shot to demonstrate what it looks like lit up. And last but not least the Mask, I did not shoot any photos with the mask on (ya sorry bout that folks) But take it from me it looks neat, and its high quality and a major pain to attach, I almost broke the figure swapping it out, though this might just be my figure but the hair paint is so-so and might be causing the issue almost like they put on the plain face version while the paint was still drying. Not as big of a deal as I'm making it but an annoyance none the less.
Pros and Cons
Cons:  The few flaws I found were in the paint, a few spotty areas and the hair has some minor speckle issues almost like it was prepped incorrectly or some dust or dirt got onto the drying hair which led to some sticky face issues. The Cost could be a little high for some and the Base could use some work.
Pros: The figure is visceral, dark and full of motion. The armor is sharp and the weapons are sick. The base is very cool looking despite it being a little on the Con side. I really like the face and details, Good Smile has done a great job capturing this character.
Overall: The minor flaws aside it's a very nice overall piece and I can easily recommend it to fans of the series. And it's a must have if you are collecting the series which has been overall one of the best figure lines I've ever seen. This one is a Buy!
Get out there and Go Figure!

[nivo_slider source="post" link="image" size="500×300″ limit="27″ effect="fade" speed="600″ delay="3000″]