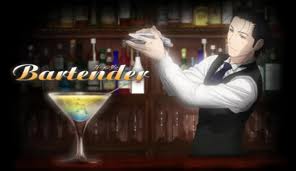 The Tokyo Ritz-Carlton has a $18,000 cocktail on their menu, and yes they classified it as a Martini, though its not, its a cocktail with an expensive rock in it. The "Diamond Is Forever" martini is the most ridiculously expensive drink in all creation. This drink mixes vodka with lime juice, so it's not a Martini, it's a Gimlet.
But this cocktail comes with amazing service, your own band for a song. So what's in it? Well Grey Goose Vodka and fresh squeezed lime juice and oh ya a 1 karat diamond dropped into the mix. That is it. Honestly you can make this cocktail at home for less then $50 bucks, and well go a buy a diamond or a fake and drop it in and BAM! It's not worth $18,000 bucks. So then why? Well I think it's bragging rights, if your so rich that you can just blow 20k on something like this your betterricher than anyone who wouldn't. This video linked below is old, the cocktail has been sold to 2 crazy people, the video says none which is incorrect.
Link to the menu HERE, ya it's very real.