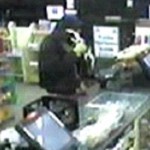 Set your phasers from Stun to Kill, the Klingons have begun invading!
The Denver Post reports:
A man wielding a "Star Trek Klingon-type sword" robbed two Colorado Springs convenience stores early this morning, police said.

Holy crap! This is more serious than I originally predicted. Imagine you are a night worker at 7-11; you might be expecting a gun, a knife, maybe a sword, but NOT a freaking Klingon Sword. Seriously, how the hell are you supposed to respond to that? I wonder if the guy was speaking in Klingon during the whole heist.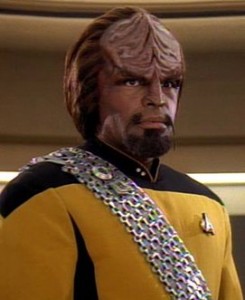 Here is a picture of what the suspect may actually look like. Note: Suspect probably doesn't look like this, but he probably was also carrying a 20 sided die with him. [via Denver Post]