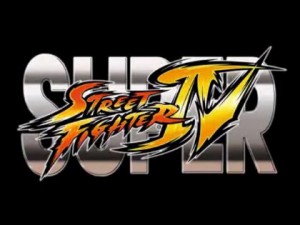 Super Street Fighter IV – The new Street Fighter is here to join its brother amongst our shelves and expecting the same amount of play time as the first installment of Street Fighter IV.  In this review I will talk about the minor changes to the actual game play while certain characters got changed a lot. Also I will be talking about what other changes that this has brought with it.
First thing is the instant notice of more characters. Capcom has included 10 "New" characters to the roster making it a whopping total of 35 to choose from. Some of these characters are returning from past games (Dee Jay, T. Hawk, Adon, Makoto, Ibuki, and Dudley) and some are making an entirely new appearance (Hakan, Juri, Cody, Guy). If you bought some of the character outfits for the first Street Fighter IV, they are available in this installment as long as they are still on your hard drive.
Character Fixes – This is a widely discussed topic because it is a feud who is over powered and who is just balanced for the game all around. Everyone that makes a return trip from the previous Street Fighter IV got new ultra combo that add variety to each character. The character that got the nerf bat the most is Sagat by far; he is a lot slower and also doesn't move across the screen with his tiger knee anymore.
New Modes – The new modes that are in the game are the bonus levels from the old street fighters. The trials have also received changes in the way that each trial is only one move unlike the other one where it was a set of moves. Barrel smashing is only so much fun till it gets old, and same with the car, I'm glad they included the option to skip these mini games.
Online – Most of the online still stays. Capcom added a couple more options ranging from endless battle (Player Matches), to team battles. In the online mode you can watch people play while 2 people fight in the endless battle modes. Matchmaking is slightly faster than SF4 and tons more stable.
Overall the game is great but not much of a difference to the people that just play and are happy with the game. For the hardcore fighting people then there are substantial changes that you will notice and love them or hate them completely. It is not a full $60 so if you are interested in the new characters and want to experience the new changes then I recommend you picking this up.
John "Raven" Allen