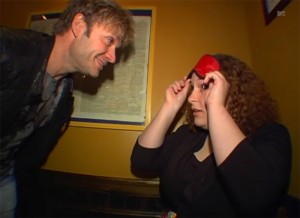 Ok, so I was cruising around the internet when someone linked me this video. I dare you to watch the first 5 minutes without even cringing once. It won't happen. It basically sums up a lot of what I have to say about anime fans from time to time, but this puts all of us in such a negative light for a few reasons. Also just like everything to Anime, Vic Mignogna is in it(at 21:00 in the video is where the awesome begins!). Stereotypes do exist people!
In all seriousness, this is at least a sweet story of someone trying to better themselves by alienating anything that they know. She also shows a legitimate interest in pursuing voice acting and has a realistic idea about the fact she needs an education and training. But I digress, LOL!
Rage-worthy Video after the jump.