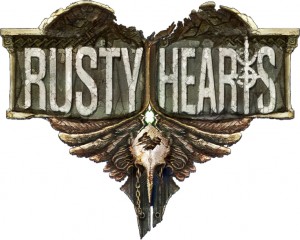 While at Anime Expo, we had the pleasure of meeting the fine folks over at Perfect World Games to talk about their upcoming Free-to-play Online Action-RPG Rusty Hearts. During the time playing the game and asking questions, we all went from somewhat skeptical to very excited by the end. It has been a long time since I have given this much consideration to playing a port of a Korean Online game, but Rusty Hearts is shaping up to be the chosen one!
This game is very similar to Devil May Cry and Phantasy Star Online in that it plays like DMC but it has a cooperative storyline to play through in the way that PSO allowed you to form a party. The maximum number of plays allowed in a party is limited to 4 but not limited to how the party is composed; you can have 4 of the same character if you choose to. Currently there are only 3 heroes announced for the closed beta. Angela, a magician type character. Tude, a melee fighter. Frantz, a half vampire mid-range melee fighter. More on him later. To get a better idea about Angela and Tude, head over to the Rusty Hearts blog for a more in depth look.

[stream provider=youtube flv=http%3A//www.youtube.com/watch%3Fv%3DhgtSsErcIgc img=x:/img.youtube.com/vi/hgtSsErcIgc/0.jpg hd=http%3A//www.youtube.com/watch%3Fv%3DhgtSsErcIgc%26hd%3D1 embed=false share=false width=450 height=253 dock=true controlbar=over bandwidth=high autostart=false /]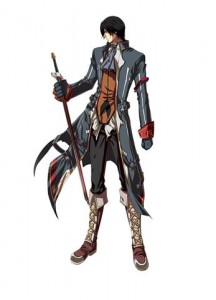 During the demo, we played as Frantz, the dark and mysterious Half-Vampire with a long sword. His goal is to destroy the evil vampires that are out to kill him and all other Half-Vampires. Sounds a little like Blade but I would take Frantz over Wesley Snipes any day! His game play style is very similar to how I would play Dante in Devil May Cry. The buttons on the keyboard were a bit unusual at first but you got used to them after a while. Character movement is driven with the direction arrows by default and there are a number of skillbars available for hotkeying your numerous skills. The option to rebind keys is included though it was an unfinished feature during the early demo version we played. For those who are more acclimated to console gaming, the game is fully compatible with all computer game pads so you can play it using an Xbox 360 controller.
One big selling point that this game has is the massive amount of customization you are allowed to do to each character. You may be limited to just the starting base characters, but from there you are free to change up anything all the way down to their underwear if you want! The game aims to be fun and not too serious. The demo provided us with Frantz wearing a Bear suit which was split into Body and Head parts. I can only assume there will be other ways to mix and match costumes to make a unique look for your character once you get into the game. Expect to find Seasonal events and quests to unlock these decorative items.
I would personally like to thank Christine and Mark over at Perfect World for letting us preview this game. You can expect me to be playing this game as soon as the closed beta begins. We will have more coverage for this game coming very soon!
---
Closed Beta begins July 27th with the current release date estimated for this September!
Head over to the Perfect World site to get registered for the Closed Beta.
Minimum Requirements:
P4 1.4GHz
1GB RAM
Video Card W/ 128MB RAM
Recommended Specs:
Core2 Duo 2.5GHz
2GB RAM
Video card with 256MB RAM