Samurai Girls
Blu-Ray Complete Collection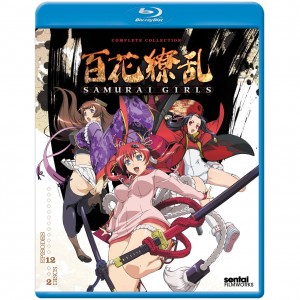 Sentai Film Works the companypublisher of such titles as NeedLess and Demon King Daimao and Angel Beats has yet another release in the Harem comedyaction category, Samurai Girls. This release is a complete show so you get all 15 episode in crystal clear 1080P and uncensored. Yep the fog of war has been lifted to bare all, for better or worse in some cases.
So what does this show bring to the table, well it has plenty of fan service, a crazy story, and some interesting twists. I would say this show combines many little attributes from other genres, such as magical transformation, harem, super important dude, and historical figures. This is no history lesson but it's set back in the Sengoku time period and the main characters are named after well known samurai.
So how good is the show itself and is the blu-ray any good? Well I'd say the show is not for everybody, and for those interested its good but far from great. Some things about this show don't make sense, and with all the fan service shows out there it's a middle of the road show with benefits.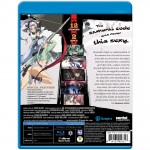 The blu-ray image quality is great, the Dub is bad really bad, and the sub quality is okay overall. The extras and art included with the blu-ray are nice but not a huge sales point.
Overall I'd say it's a buy if you like this sort of show,I enjoyed it more than I thought I would. I'd If you enjoyed Demon King Daimao, or Needless you will like this show.
Check out the Opening