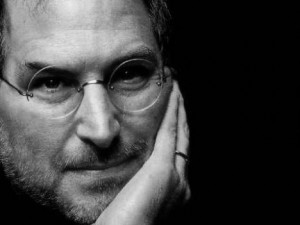 Steve Jobs has passed away at the age of 56, he has been fighting cancer over the past few years. This last August of 2011 he resigned his CEO position at Apple due to major health issues, and took a position on the product board, where he could be absent due to health. His Passing has been felt by everyone everywhere; Here is a Great excerpt from the New York Times:
Artist, role model, innovator, life-changer. Those words popped up repeatedly on Wednesday in the outpouring of emotional responses to the death of Steve Jobs. Many people described the impact they felt Mr. Jobs had made on their own lives and businesses. He was, they said, a singular force.

In a statement, President Obama described Mr. Jobs as one of "the greatest of American innovators" who exemplified the country's ingenuity. "There may be no greater tribute to Steve's success than the fact that much of the world learned of his passing on a device he invented," Mr. Obama said.
Steve Jobs was the Co-founder of Apple Computers, he also started several other large technology companies, and one of which he sold to back to Apple becoming the CEO of Apple shortly after. So many websites and newspapers are covering this story, so I won't drag this history lesson on any further. Learn more HERE if your interested.
And how is this in anyway related to anime you ask? Well for one, millions of artists, editors, musicians, producers, directors, animators, photographers, and others use MAC and apple products in there daily lives for work/play/production/etc. Apple products have always had a resounding quality and resolve throughout the world, ask yourself do you have an Ipod, or Ipad? Millions of people love Apple products, admittedly I'm not a huge fan, but I respect MAC for what they do because of how they do it. Apple products have always been high quality and sleek, you can thank Steve Jobs for that. Again how is it related to anime, well It impacts us as a generation, if your an artist you have too question will Apple change as a company with Steve's passing or will Apple continue on with it's current agenda. Time will only tell where Apple is heading. Rest in Peace Jobs.