[jcarousel source="post" link="image" size="200×200″ limit="8″ items="3″ speed="400″ margin="10″]
After a long day of pictures, non-stop panels and braving the hot LA weather… we decided to unwind with the JAST USA's Panel. Previous years have been not only a good source of information but also a great source of amusing laughs and quality schwag. We had some initial trouble actually finding the room.. it would seem that there was a last minute room switch. Supposedly it was supposed to be in one of the larger rooms but it was switched bumped in the final movements leading up to. This is both unfortunate and a little disappointing especially since thinking back to previous years, they have always had a huge turnout and always left a large number of people out who actually wanted to attend.
[note color="#FFCC00″]Please note: Contents below is intended for adults and should only be viewed if over 18+[/note]

First off, if you missed the the JAST Panel from 2011 you can find it here. This year we have a few of the same titles as 2011 but with a soon ™ stamp.
[heading style="2″]New Releases[/heading]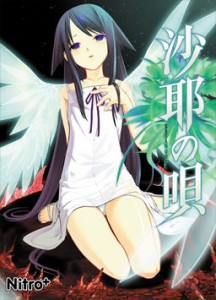 [box title="Saya no Uta" color="#DC21ED"]"After an accident has trapped you in a waking nightmare, your only salvation is a beautiful girl who is not what she seems. Occult horror from the creator of Madoka Magica."
[spoiler title="Slide to Unlock Trailer."][stream provider=video base=x:/www.animeroot.com flv=/media/video/JAST/saya_demo_lg.flv img=x:/animeroot.com/bookface/yudothat/generic.png embed=false share=false width=350 height=230 dock=true controlbar=over bandwidth=high autostart=false /][/spoiler]Websites: Official JAST USA – Saya no Uta[/box]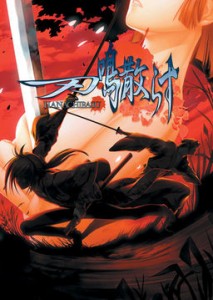 [box title="Hanachirasu" color="#DC21ED"]"Crimson flowers bloom and scatter as two swordsmen slaughter their way through the ruins of Tokyo. A story of vengeance, death, and love of the sword."
[spoiler title="Slide to Unlock Trailer."][stream provider=youtube flv=http%3A//www.youtube.com/watch%3Fv%3Dk6jlWfAEGck img=x:/img.youtube.com/vi/k6jlWfAEGck/0.jpg embed=false share=true width=380 height=230 /][/spoiler]Websites: Hanachirasu Official Page
Preorder now on J-List![/box]
[heading style="2″]Coming Soon™[/heading]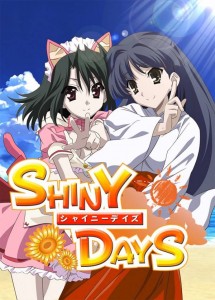 [box title="Shiny Days" color="#DC21ED"]"The sun is hot and the girls are hotter in this summer-themed School Days squeal. New endings, new character and new ways to get into trouble!"
[spoiler title="Slide to Unlock Trailer."][stream provider=youtube flv=http%3A//www.youtube.com/watch%3Fv%3DqIFhn1SVSAs img=x:/img.youtube.com/vi/qIFhn1SVSAs/0.jpg embed=false share=true width=380 height=230 /][/spoiler]Websites: Official Overflow – Shiny Days (Japanese)[/box]

[box title="Steins;Gate" color="#DC21ED"]"The legendary story of time travel! Rewrite history with the push of a buttone and diverge into a world line of scientific adveture, for that is the choice of Stiens;Gate"
[spoiler title="Slide to Unlock Trailer."][stream provider=youtube flv=http%3A//www.youtube.com/watch%3Fv%3DBDx-Ho3UIrM img=x:/img.youtube.com/vi/BDx-Ho3UIrM/0.jpg embed=false share=true width=380 height=230 /][/spoiler]Websites: Official Steins;Gate website (Japanese)[/box]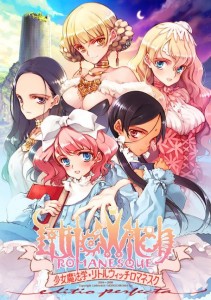 [box title="Little Witch Romanesque" color="#DC21ED"]"An alternate world ruled by swords, magic, and monsters where four moons can be seen in the sky. The dark and chaotic twilight of the "Age of Tower" ended for this world called Stellamund and it entered the prosperous "Age of Crown". But the wizards who triggered the great war during the Age of Tower no longer hold the power they used to have, and quietly researched the great magics that were lost, in a magical academy called Grimoire. [Read more Here]"
[spoiler title="Slide to Unlock Trailer."][stream provider=youtube flv=http%3A//www.youtube.com/watch%3Fv%3DTQvlOZ0Ejx4 img=x:/img.youtube.com/vi/TQvlOZ0Ejx4/0.jpg embed=false share=true width=380 height=230 /][/spoiler]Websites: Official Little Witch Romanesque (Japanese)[/box]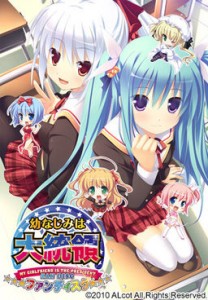 [box title="My Girlfriend is the President: Fan Disc" color="#DC21ED"]"This is the first officially recognized fandisk for My Girlfriend is the President, continuing the political hilarity "
[spoiler title="Slide to Unlock Trailer."][stream provider=youtube flv=https%3A//www.youtube.com/watch%3Fv%3DDBPlrKijzJc img=x:/img.youtube.com/vi/DBPlrKijzJc/0.jpg embed=false share=true width=380 height=230 /][/spoiler]Websites: My Girlfriend is the President: Fan Disc (Japanese)[/box]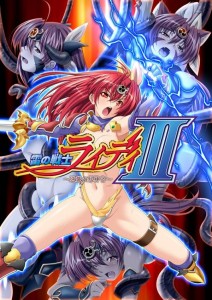 [box title="Lightning Warrior Raidy 3″ color="#DC21ED"]"The new installment of the dungeon-crawling RPG Series. See Yuri heroine Raidy merge with hot monster girls for some exotic fun!"
[spoiler title="Slide to Unlock Trailer."][stream provider=youtube flv=http%3A//www.youtube.com/watch%3Fv%3Dn62uaoBmIes img=x:/img.youtube.com/vi/n62uaoBmIes/0.jpg embed=false share=true width=380 height=230 /][/spoiler]Websites: Lightning Warrior Raidy 3 (Japanese)[/box]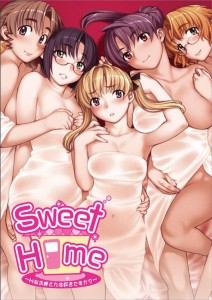 [box title="Sweet Home" color="#DC21ED"]"Enjoy a buffet of sexual delights in this content-packed game starring five beautiful sisters. Unbelievably erotic artwork!"
[spoiler title="Slide to Unlock Trailer."]"[Are you sure? Trailer is 18+]"[stream provider=video base=x:/www.animeroot.com flv=/media/video/JAST/SweetHomeOpening.flv img=x:/animeroot.com/bookface/yudothat/generic.png embed=false share=false width=350 height=230 dock=true controlbar=over bandwidth=high autostart=false /][/spoiler]Websites: Sweet Home (Japanese)[18+, seriously][/box]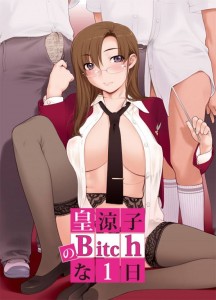 [box title="Sweet Home" color="#DC21ED"]"This hot teacher knows what she wants: all the sex her body can handle! Includes yuri and other sizzling situations!"
[spoiler title="Slide to Unlock Trailer."]"[Are you sure? Trailer is 18+]"[stream provider=video base=x:/www.animeroot.com flv=/media/video/JAST/Bitch_DEMO.flv img=x:/animeroot.com/bookface/yudothat/generic.png embed=false share=false width=350 height=230 dock=true controlbar=over bandwidth=high autostart=false /][/spoiler]Websites: Sweet Home (Japanese)[18+, seriously][/box]